Introduction to Digital Health Marketing
Tech Dirt Blog, 1 year ago
5 min

read
234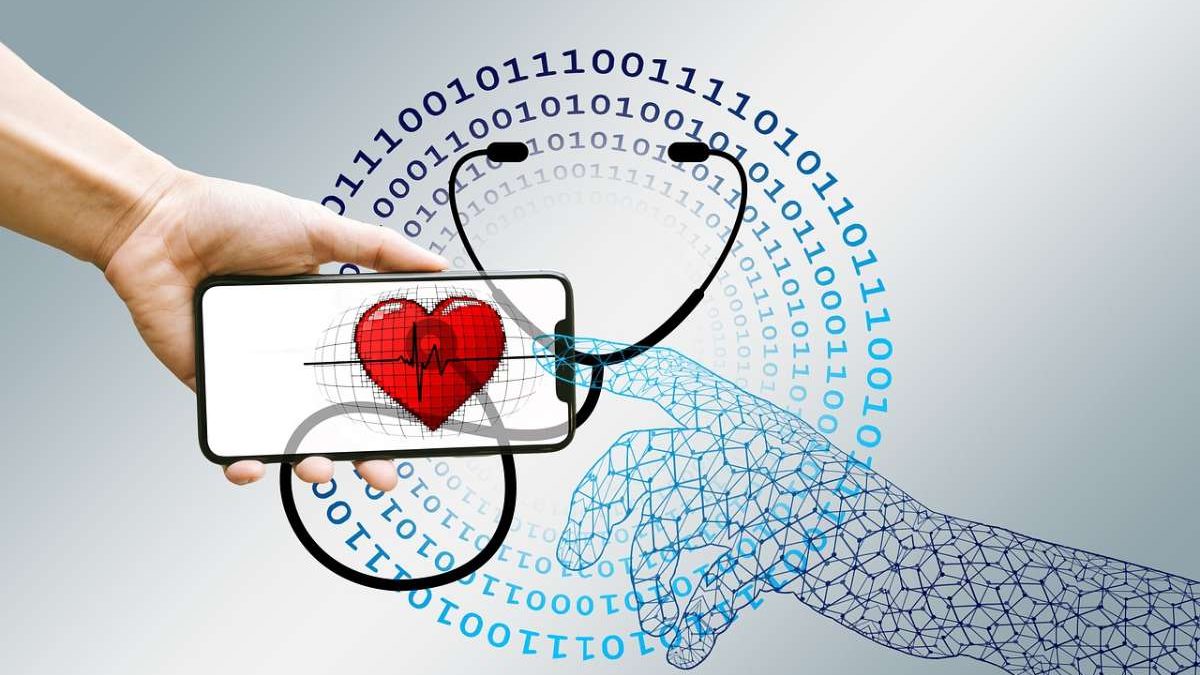 As the eCommerce industry grows more reliant on the internet, companies in different sectors are taking advantage of digital marketing. The case is not different for the healthcare industry.
Healthcare organizations now have to embrace new technologies and tools to educate their audience. Digital health marketing helped organizations combat false information throughout the pandemic. They used various tools to keep people updated about the pandemic.
Therefore, it is more than necessary for brand managers to learn about digital health marketing. Here is everything you need to know about healthcare digital marketing:
What is Healthcare Digital Marketing?
Healthcare digital marketing includes various strategies and processes to advertise your services to prospects online. It helps increase your organization's awareness and allows you to market your services digitally.
As people increasingly rely on the internet to find information, healthcare digital marketing becomes more and more significant. Many people now look for information regarding healthcare services online, which affect their treatment decisions. Therefore, every healthcare organization is focusing on digital health marketing.
Online healthcare services are becoming popular due to their convenience in communicating with professionals without any trouble. They can get quick responses and get treatment from the comfort of their home. Let's use different marketing techniques to expand your organization's online presence.
Healthcare Marketing Tactics That You Can Use
While there are various techniques for healthcare marketing, you need to choose the best ones to enjoy rapid growth. We have shortlisted digital marketing techniques your healthcare organization can use to expand its online scope.
Content Marketing
We all heard that "Content is King," and using it correctly can help you increase brand awareness. Content marketing includes blogs, articles, infographics, and podcasts to reach your audience. You can provide valuable information to establish yourself as an expert in this field.
For instance, if you are a pediatrician, you can write blogs about infant care and other relevant topics. Posting regular blogs about your expertise will help people learn about your services. When writing blogs, you need to remember that the content should provide valuable information.
It should be focused on providing value to your prospects rather than being promotional. You should keep your content as simple as possible and avoid using too many medical terms. Most readers online might not understand medical terminologies and find it challenging to understand your content.
Search Engine Optimization
Search Engine Optimization (SEO) and content marketing go hand in hand to increase your online presence. Using SEO, you can increase your visibility and improve your ranking on the Google search engine.
Since most people look for doctors or healthcare professionals online, SEO can help you get your brand in front of them.
Social Media Marketing
When we talk about digital marketing, we cannot ignore the power of social media. Any news about the medical field can spread like wildfire on social media. So, it would help if you focused on social media marketing to connect with patients.
A social media presence can help you build public awareness about various topics. You can provide regular information about the pandemic and offer valuable suggestions for maintaining their physical and mental health. You can also join groups and answer patients' questions to show your expertise.
Also, social media marketing can help you enhance your brand's identity. People will follow your healthcare organization to learn about new things relating to the medical field. Therefore, it can help you get a competitive edge over others.
Pay-Per-Click (PPC) Advertising
Besides organic marketing techniques, you can also invest in paid ones to showcase your healthcare services to patients. Pay-Per-Click (PPC) advertising is the best example of paid tactics that can increase online traffic. It refers to promoting your services online through ads.
You won't incur any charges until someone clicks on your ad. Google Adwords is one of the most popular examples of using PPC to display your ads through various channels. It targets users that have a relevant search history. The ads will take them to your website, where you can tell them more about your services.
Therefore, you can also use this marketing tactic to acquire high-quality leads with a better chance of converting. You will also access various performance metrics to know what strategy is working for you. Ideally, it is best to have a budget assigned PPC advertising to know how much you want to invest in it.
Advantages of Investing in Digital Health Marketing
Investing in digital health marketing offers various benefits to your organization. We have outlined some benefits you can get by utilizing it for your healthcare business.
Helps you Target Specific Demographics
Digital marketing helps you to target your patients according to their specific demographics. Therefore, you can divide patients by gender, age, etc., to offer them a more personalized experience.
Brings Down Your Cost-Per-Acquisition (CPA)
Using digital health marketing can significantly lower your cost-per-acquisition. So acquiring new customers will cost much less.
Increases your Search Engine Visibility
As we mentioned, patients will look for healthcare services online and choose the ones that are on top of the search engine. That is where digital marketing comes into play since it can help you improve your online presence and visibility.
Wrapping Up
Since patients start looking up their symptoms online, you need a solid online presence to find your healthcare services easily. The best way to build solid online recognition is to use this article's digital marketing techniques.
Also, creating a website is vital to drive growth for your healthcare organization. A user-friendly and innovative website can help you inform your prospects about your healthcare services. After you create a website, you can use digital health marketing techniques to give your patients an better experience.
Related posts