What is E-mail Marketing?
Tech Dirt Blog, 1 year ago
0
5 min

read
156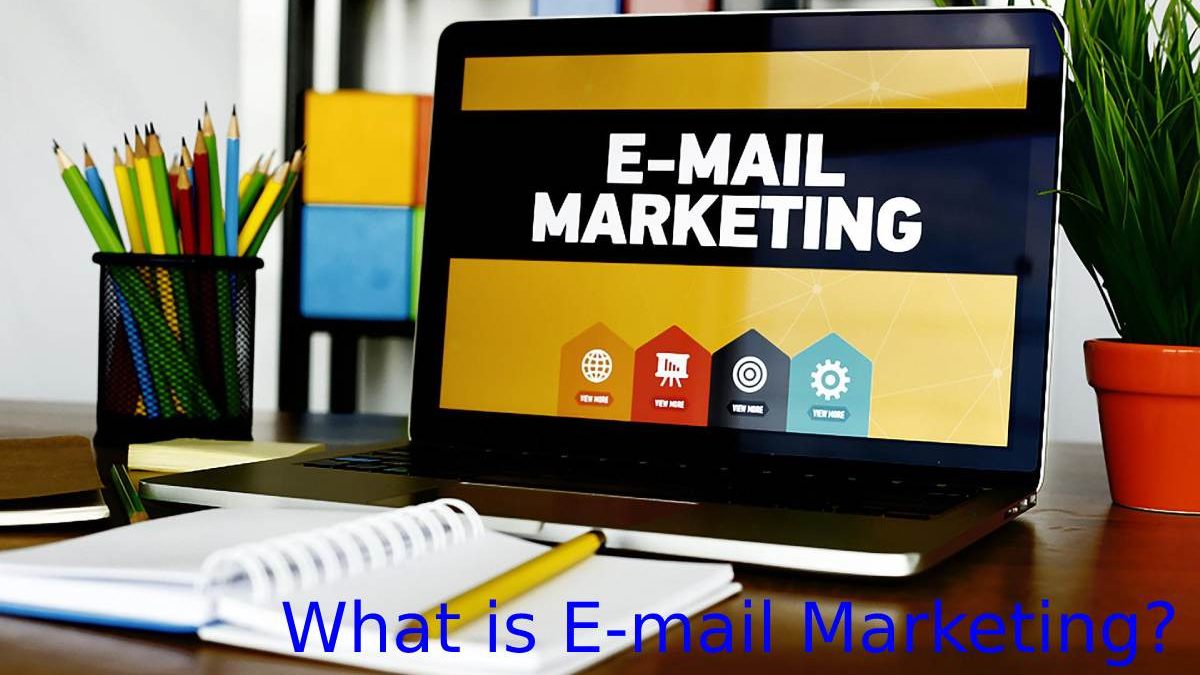 E-mail Marketing (or e-mail marketing) is any communication made by e-mail between a company and its contacts (or customers). An Email Marketing campaign can be developed in text or HTML and contain promotions, content, etc.
The history of Email Marketing began in the late 1970s when Digital Equipment Corp's marketing manager sent out 400 e-mails promoting the company's computers.
E-mail marketing is a successful tool that refuses to die. Suppose you don't run e-mail campaigns yet. In that case, you're missing out on three things: savings on advertising, increasing conversions in your online store and, perhaps most importantly, reaching all the people who use your e-mail account daily.
An E-Mail Marketing Campaign
an e-mail marketing campaign is that tactic you are looking for to create better communication with your customers. Improve the knowledge of your users and boost the sales of your business.
In the digital world, there are many channels to contact your customers and taking advantage of each one of them will be essential for your company's growth regardless of the line of business.
Please bring a pen and paper because here, we share tips, examples, and dos and don'ts to apply your campaign in the best way and better understand what e-mail marketing is.
Set Exact Goals
It's unbearable to know if your campaign is growing traction without measuring specific metrics known as Key Point Indicators (KPIs). Data-driven insights will tell you how fast your business is moving and how long it will take to reach your goals. You can't improve what you don't know, so regularly measuring your e-mail campaign KPIs is essential.
There Are Several Key Metrics To Monitor Your Campaign:
Open Rate – The number of e-mails that were opened out of all those sent.
Clickthrough Rate – The number of links in your e-mail that were clicked.
Bounce Rate – The number of e-mails bounced because the e-mail address is invalid.
Unsubscribe rate – Includes recipients who unsubscribe during and after your campaign.
Conversion Rate – How many users took the action you wanted them to take on your e-mail.
outstanding e-mail marketing examples
Samsung
Samsung does not miss showing off its most excellent news and innovations. With a sober and elegant design, it highlights the characteristics of each of its products, inviting users to learn more about its tablets and fashion accessories.
Why Does This E-Mail Marketing Work?
This e-mail offers an elegant design: the photos are self-explanatory and allow the product to shine through the clever use of white space. On the other hand, the opportunity is taken to communicate a reward in discounts to complete the purchase. It is a compelling message for any technology lover.
PayPal
E-mail marketing campaigns also serve to remind users of essential details. In this example, PayPal, the online payment company, mentions to users who have an active account that they need to add bank details to start enjoying the benefits
Kitchen
The startup shares weekly the newest products in its catalogue. The also idea is that the user looks for something of his preference and takes advantage of discounts or free shipping.
E-Mail Marketing Strategies
Well, now that we have talked about e-mail marketing objectives, we are going to tell you what interests you: how to manage your campaigns, to ensure that the opening and click rates are reasonable:
Check your Contact List
The contact list is the most valuable element of managing your e-mail marketing campaign. In this list, the people to whom you want to direct the offer or promotion will be, that is, your target audience.
To not harm your strategy, it is imperative that you frequently evaluate if all your customer data is correct. Eliminate duplicate or non-existent e-mails from your list. Also with this, you will be able to do a better job of segmenting your campaigns, and you will avoid unnecessary expenses with contacts that are not going to generate a return for your company.
Have Clear Goals
Your e-mail marketing campaigns must have clear objectives as in any other digital marketing strategy.
Knowing well the goals of each e-mail, you will be able to make adjustments to your message to make it more good-looking, thus achieving even more audience involvement.
In this way, you will be bright to evaluate the strategy's success or even propose adjustments to achieve better results.
Do A/B Tests
A/B tests are excellent for helping to increase the conversion rate of your e-mail marketing campaigns, as they will allow you to identify the ideal model for your messages.
So invest in A/B testing to verify the best e-mail formats, the most efficient CTAs, and even the e-mail packages that have the best open rate.
Acquire A Good Automation Tool
Managing your company's contact base, measuring the results of each of your campaigns. Also creating attractive e-mail designs and sending your messages to registered contacts can take up a lot of your time. Aimed also at this purpose, you must use an efficient e-mail marketing automation tool capable of helping you with all. The essential tasks for the success of your campaign: from registering contacts to sending messages.
Conclusion
Keep your e-mail marketing database updated. In addition to being strategic, it is a gold mine for your company. With a reliable contact list, you will be able to cultivate relationships, exchange ideas. And also get responses to different e-mail marketing campaigns. The problem is how to build a good database.
Also Read: How to Buy RDP With Bitcoin – A Step-by-Step Guide
Related posts