Post-COVID technology: 5 devices of 2021 that we will see soon
Tech Dirt Blog, 2 years ago
5 min

read
215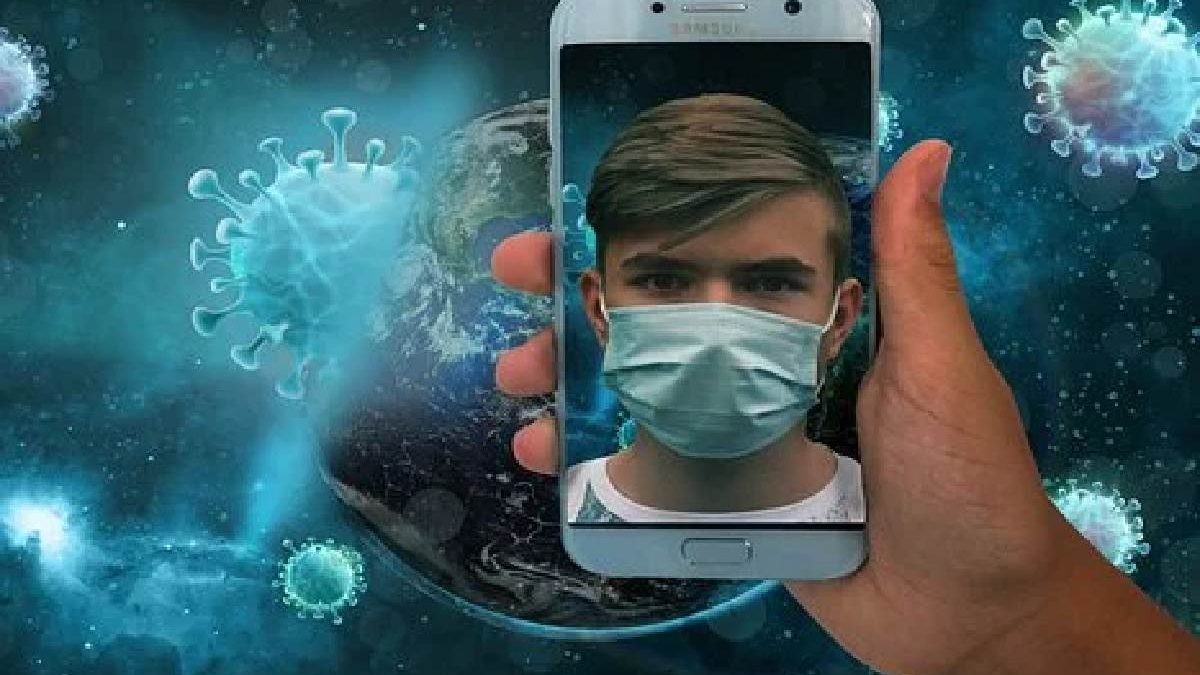 Like any crisis, the coronavirus has fueled technological advances that grow in the face of difficulties and challenges. Today we look at five key technologies, most of which were driven by the health and economic crisis of 2020.
From 5G to the Internet of Things or virtual pets, covid technology has come to the rescue in critical situations. This year, we will see our environment significantly transformed by it. Today we tell you the devices of 2021 that we will see among us very soon.
5 Ways to Improve Your Company's Online Reviews
VR / AR covid technology
Augmented Reality and Virtual Reality have evolved by leaps and bounds. The first is to project digital content into reality through a device, and the second, simulate reality through technology.
Faced with the need to impose distance, virtual relationships can help us stay in touch. And this is where devices that enable virtual reality, such as virtual reality glasses, will be among the instruments of 2021 that we will see.
Virtual Reality 360 enables an Immersion VR-like experience, which you can see an example of in the video below, we can't show you the whole experience, but you can click on the top left corner and move around within the video.
5G smartphones
According to the IDC consultancy, 10% of 5G devices will be purchased in 2020 to 24% in 2024. The mobile phone has become a risk element when touched, and the voice technology (Voice User Interface) that enables 5G can be a solution.
On the other hand, 5G networks are five times faster than previous technologies, the demand for a variety of work and school activities make it more and more valuable, not to mention that it allows other health applications such as remote surgery or the collection of health indicators in real-time.
In January of this year, some of the smartphones we will soon see were unveiled at the gigantic technology fair CES. The TCL 20 5G stands out for its 6.67-inch FHD + screen (2400 x 1080 pixels). We will see the option of LG in the next point, and Samsung, for its part, has presented the Note20 5G/Ultra 5G and the Galaxy Z Flip 5G.
Global E-commerce Leaders Shine Bright with Branded Amazon Globallundentechcrunch
Folding and rolling screens
Manufacturers such as the Korean LG and Samsung or the Chinese Oppo and TCL also presented foldable and rollable screens at the CES technology fair. Also, the roll-up screen is one of the gadgets of 2021 due to its gaining on-screen without overloading the increasingly cumbersome volume of mobile phones.
These are screens like TCL's 17-inch, 0.18-mm-thick printed OLED roll-up screen. The latter ranges from the size of a smartphone to that of a tablet, as you can see in the video below.
A guide to marketing your stationery business to a younger audience
IoT devices covid technology
The Internet of Things is an unstoppable phenomenon. According to statista.com, the number of intelligent devices in the US will go from 26,000 million in 2019 to 30,730 in 2020. And 75,440 in 2025.
Edge computing that saves bandwidth between centres processing and action nodes with low latency services. And it will give this technology a big boost.
Next, we will show you the intelligent medicine dispenser. The students of MakersUPV won the prize for the best project in the Smart Medical Design Challenge Microchip Technology this year.
Warm Up Your Home with Optimized Furnace Repair: The Benefits of Pro Maintenance
virtual pets
The loneliness of some people during the pandemic revealed something that those who work with the elderly.
We need company, even if it is virtual, at this year's CES, Vanguard Industries'.
Molin mascot was present, a kind of stuffed animal that works with artificial intelligence. In addition to sounding emotional abilities, adapting to the habits of its owner. Besides, technology is becoming increasingly crucial to the growing number of lonely people. And the intelligent pet is the latest of our 2021 gadgets.
COVID-19 has forced technology
COVID-19 has forced technology to play a crucial role in the fight against the pandemic. Here are some examples of COVID-related technology:
Telemedicine: Telemedicine has become an essential tool for healthcare providers during the pandemic. Patients can consult with doctors remotely through video conferencing or chat, reducing the risk of exposure to the virus.
Contact tracing apps: Contact tracing apps use Bluetooth technology to track the movement of individuals and notify them if they have been in contact with someone who has tested positive for COVID-19. Many countries have developed and deployed these apps to help control the spread of the virus.
Vaccine passports: Vaccine passports are digital or physical documents that prove a person has been vaccinated against COVID-19. They are becoming increasingly important as countries begin to reopen their borders and lift travel restrictions.
AI-powered screening tools: Artificial intelligence (AI) has been used to develop screening tools that can detect COVID-19 based on symptoms and other risk factors. These tools can help healthcare providers identify and isolate infected individuals more quickly.
Remote work technology: The pandemic has forced many companies to adopt remote work policies. Technology such as video conferencing, cloud-based collaboration tools, and virtual private networks (VPNs) have made remote work possible for many employees.
UV-C disinfection: Ultraviolet-C (UV-C) light has been used for disinfecting surfaces and air in hospitals, airports, and other public spaces to help reduce the spread of COVID-19. This technology can kill viruses and bacteria without the use of chemicals.
Wearable technology: Wearable technology such as smartwatches and fitness trackers can monitor vital signs and other health metrics that may be indicative of COVID-19. These devices can alert wearers to potential symptoms or signs of infection, allowing for early detection and treatment.
Also Read:- space mining the new technology to exploit space
Related posts