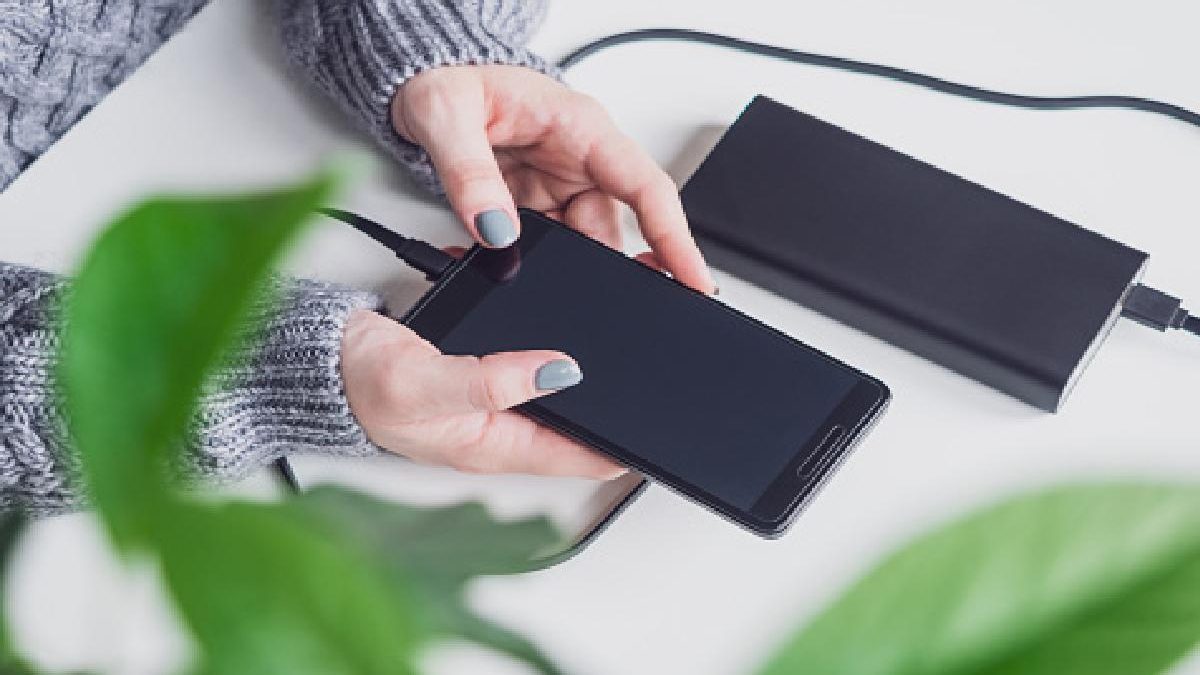 We bet you can't see a single person on the street without a smartphone these days. Every student every employee in the company is a smartphone user these days. And every smartphone user knows how important a power banks is.
For smartphones and laptops, power banks have proven to be a lifesaver. There are numerous options on Amazon, and it becomes difficult to choose the best power bank.
Considering the facts and figures of all the specifications, connectors, and charging cables, there are many competing brands. Many promises are made about the best power bank chargers, but you never know which ones deliver on their promises.
1. Muto Portable Charger X6 Pro
The iMuto X6 Pro portable charger is one of the best portable chargers in our roundup. X6 Pro costs $99.99 with a whopping 30,000mAh capacity at a reasonable price. This beefier battery with lots of ports and fast charging weighs around 1.5 pounds.
Battery capacity: 30,000mAh – $99.99
2. Nimble 10-Day Fast Portable Charger
If you are looking for the best portable charger options to charge both your phone and laptop with USB Type-C, the Nimble portable charger is one of the best options. This 1.5-pound portable battery charger charges smartphones, laptops, and tablets together.
There are three USB Type-A charging ports and a single USB Type-C port. The USB-C port offers 18W Power Delivery, and one of the USB Type-A ports offers Quick Charge 3.0. This portable charger is made from plant-based metal materials and a magnetic cable management strap.
Battery Capacity: 26,800mAh – $129.95
3. Anker PowerCore 20100
The Anker PowerCore 20100 power bank charger claims to be ready with fast charging technology, and it's more like the Samsung Power Bank, which can charge an Apple iPhone X almost six times or a Samsung Galaxy S9 four times before it runs out.
Battery capacity: 20,000mAh – $89.98
How We Tested
We have tested and compared the performance of each power bank, looking at a few key areas to find the best power banks for our roundup.
Size
Instead of measuring each power bank's length, width, and depth, we estimate the size relative to the device that fits best in a wallet or pocket. We check compatibility using different sizes of bags and accessory pockets.
Weight
We use a digital scale to confirm whether the listed weight of each power bank is accurate or an estimate.
Look And Feel
The external appearance is also a vital measurement factor of a power bank, and the texture should be smooth and stylish as it is a practical accessory. On each device, we reviewed many intuitive features such as power buttons, built-in cables, charging status lights, flashlight, pop-up AC plug, etc., on each device.
Charging Output of USB Type-C Ports
We measured the output of the USB Type-C outlet with a total phase power delivery analyzer and connected it to a half-charged power bank, a MacBook Pro, and an Apple USB-C cable. We plot the volts and amps to measure the input in watts.
USB Type-C Recharging Speed
We verified the USB Type-C charging input by connecting a fully discharged power bank using a Total Phase Power Delivery Analyzer and a 60W MacBook Pro charger. We plotted the volts and amps to measure the input in watts.
Micro-USB recharging Speed
We checked the micro USB input by connecting a fully depleted power bank to a Portapow USB power monitor an Anker PowerPort 2 wall charger to record the volts and amps recorded by the Portapow and calculate the charging input in watts.
Summing Up
We have rounded up the best power banks available, along with their features, prices, and compatibilities.
If you're excited to find a roundup of the best wireless chargers, hit us up in the comments section. Please like it and share it with your colleagues if you found this helpful article.
Also Read:- how to properly set up PlayStation vr
Also Read: Anekapuisiterbaru.blogspot.com
Related posts