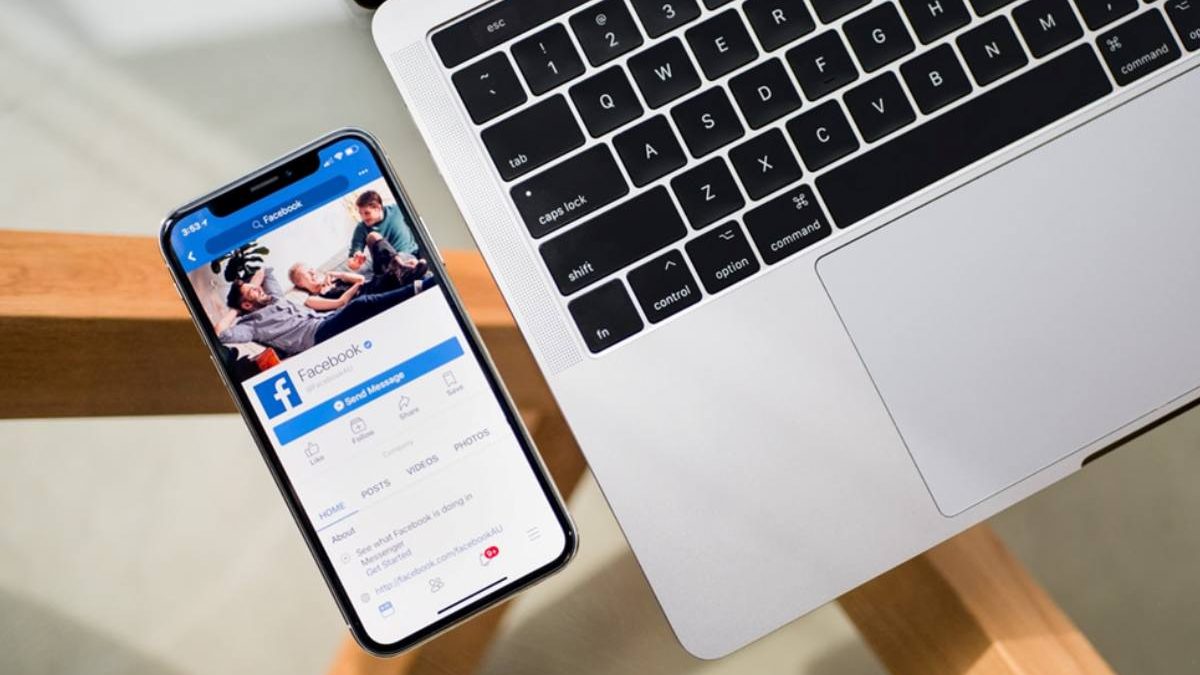 Creating videos for Facebook marketing is different from creating videos for other video streaming platforms. The difference lies in mass marketing and segment marketing.
You use Facebook ads if you want to target a particular segment of an audience that differs according to interests and demographics. You will need creativity and perfect strategic planning to achieve this.
Of course, Facebook's ad manager lets you design campaigns with all the target marketing features in place. And you can also use a  video editor for Facebook that helps you get creative and produce professional-looking videos with industry-specific templates.
However, there are some best practices to keep in mind to level up your Facebook video marketing game for maximum returns.
Today's Wordle hints and answer
Nine tips to up your Facebook video marketing strategy
Create an interesting hook for viewers
The first impression is very important in video marketing. If you're looking to put your footage on Facebook, make sure it hooks the audience within the first 5 to 10 seconds. This part of your video will determine if viewers will continue watching or will instead move on to something else.
My suggestion is to rewind and recall what hooked you to click on Facebook videos. Then implement your findings in your own videos.
Use a mix of different types of videos
There are a few different types of videos you can create for Facebook. For example, you can create a short video clip, a longer video, or even a live video. Posting different videos ensures no target audience is left behind.
Besides, different videos also help your marketing funnel. So, a video that works for a user in the awareness stage won't necessarily work for a user in the decision stage.
Short video clips are great for quickly grabbing attention and getting your point across. They are also more engaging and shareworthy. These videos are interesting in nature and mostly user-generated content.
However, to get your message across with more information, longer videos are more helpful. For example, if your target audience is in the stage where they wish to learn how your product works, explainer or tutorial videos are the way to go.
Live videos are a great way to connect with your audience in real-time. One of the live subjects could be behind-the-scenes videos to highlight your day-to-day operations. Users who are truly keeping up with your brand will find this type of content encouraging.
Global E-commerce Leaders Shine Bright with Branded Amazon Globallundentechcrunch
Add the crisp and short descriptions or captions
Facebook has been doing a really good job of making sure its users have the best experience possible. One way it does this is by automatically playing videos in the news feed sans audio.
So, if your video has little text and more audio, then it would be hard for a viewer scrolling through their newsfeed to understand what your video is about when it auto-plays. Instead, if you use short captions and descriptions, then these videos will be displayed correctly and people will be able to understand what your video is about before they decide to properly watch it.
Visuals are powerful, but their power is amplified when they are paired with short, direct captions and descriptions.
Address objections to Facebook video ads
For your ad's message to do well, try addressing your audience's objections. This means figuring out what's keeping people from interacting with your video ads. By learning why prospects are not buying, you can design your ads better next time. A video editor for Facebook would work perfectly in this scenario as it gives you several suggestions in the form of templates of what worked in your past videos.
For example, Facebook ads expert Tommie Powers, along with his friend in the real estate business, once built an app to invite people to buy property in luxury buildings that were under construction. Porsche put its name on one of the pre-construction buildings, and people could park their cars right outside their condominiums using a special elevator.
Powers and his friend started running ads for the app using footage of the elevator and parking. But people weren't downloading the app despite watching the video. They then decide to try lead capture to get people's information instead of asking them to download the app, which worked. Powers learned that prospects were willing to share their information, but didn't want to download the app as they weren't used to purchasing the property that way.
Addressing their audience's objections and crafting their ads to overcome them turned out to be a successful strategy.
software Write For Us – Submit and Contribute Post
Optimize your videos for vertical devices
Although Facebook videos in the square format were made available pretty early on to the public, most people still prefer the typical vertical video format. This is because they use vertical handheld devices, such as mobile phones, to go through their social media accounts.
Thus, by choosing to use this vertical format for your brand's Facebook videos, there are many advantages that you'll instantly benefit from, such as increased engagement. This way, you can take advantage of the vertical space and provide an immersive experience for viewers.
Clearly convey the message through your video thumbnail
Choose a thumbnail relevant to your video's subject. Facebook lets you choose from a range of random photos when uploading a video ad. You can add your own image, but remember: it should spark curiosity, and it should be in the same aspect ratio.
There are two very important reasons to pick a compelling thumbnail for your videos. Facebook portrays your video ads based on their relevance score. This score is ruled by the engagement rate of your ads. So, to increase engagement from the right audience, you must put effort into the message you are trying to convey through the thumbnail.
Another reason to provide a perfect thumbnail is that Facebook skips almost a second of a video when auto-playing it in the newsfeed. This is because people are scrolling and typing at the same time. So, it takes a second to load 50% of a video, during which time Facebook shows a still image. Thus, when you pick a thumbnail, it should be compelling enough to stop users from scrolling past the video while it is still loading.
Set the right video ad objective
When building campaigns for Facebook ads, you must pick an objective to optimize video delivery. The top objectives are to:
Increase reach
Get more engagement
Drive traffic
Generate conversions
Get video views
Since most Facebook ads are in the carousel form, the algorithms need a clear objective to portray your video ads to the audience most likely to engage with them.
Use video in link and carousel
Since most users are used to static ads and carousels, you can make your ads stand out by using videos. A video with a link and short description provides a different experience from the usual.
Similarly, using multiple videos in the carousel for storytelling lets you improve engagement and boost your relevance score. Create multiple versions of your carousel ads with a video editor for Facebook for campaign testing.
Respond to comments to build credibility
Marketers stress heavily on responding to comments or feedback on ad campaigns because it influences customer satisfaction. Most businesses completely forget about post-campaign activities such as addressing queries or responding to comments.
I witnessed the negative impact of not responding to campaign comments when I worked as a junior marketer for an e-commerce startup. But when I started addressing the issue, users converted to prospects within a month.
www.showpm.com,www.thiramala.com serial,www.thiramala.
Facebook is a powerful platform for video marketing
Facebook is a powerful platform for video marketing, as it has over 2.8 billion monthly active users and a highly engaged audience. Here are some tips for creating effective video content on Facebook:
Keep it short and sweet: Facebook users tend to scroll through their feeds quickly, so it's important to grab their attention quickly. Aim for videos that are 30 seconds to 2 minutes long.
Create content that resonates with your audience: Consider your target audience and what type of content they would find interesting and engaging. Use Facebook Insights to understand your audience demographics and interests.
Use eye-catching visuals: Make sure your videos have high-quality visuals and graphics that capture the viewer's attention. Use captions or subtitles to make your video more accessible and understandable.
Include a clear call-to-action: Be clear about what you want the viewer to do after watching the video, whether it's visiting your website, signing up for a newsletter, or making a purchase.
Promote your video: Share your video on your Facebook page, website, and other social media channels to increase its reach. You can also use Facebook Ads to target your video to specific audiences.
Analyze your video performance: Use Facebook Insights to track your video's performance, including views, engagement, and audience retention. Use this data to optimize your future video content and strategy.
Final words
It is always better to prepare your Facebook video ads using best practices. Because Facebook video marketing relies heavily on audience preferences, you never know which one of your videos is going to perform well.
So, prepare your content so that it is engaging, whether you promote it or not. Brainstorm ideas, formulate the video using an audience's needs and wants, and add technical elements (captions, graphics, text, quality) with finesse.
One more thing you can do is read case studies about Facebook video marketing or listen to podcasts where marketing experts divulge tips and tricks on Facebook video marketing.
Related posts